Area 3 Capture Contest Winners
Area 3 made our feed nice and green. Just in time for the holidays, right? Thanks again to all participants, we have so much fun looking through all the entries! There will be more chances to win every week until November 30th.
There's Area 4, 5, and two weeks of Area X left! Here's the schedule:
Area 4: 11/3 – 11/9 (23:59 PT)
Area 5: 11/10 – 11/16 (23:59 PT)
Area X: 11/17 – 11/30 (23:59 PT)
Winners get a Rez Infinite OST signed by Tetsuya Mizuguchi, a limited edition black/gold sticker, and their choice of an iam8bit Rez shirt!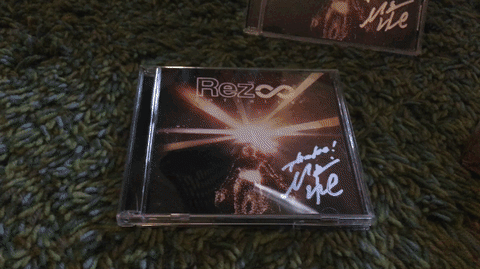 Enter our contest!
New winners are chosen each week based on the featured area. Contest runs until November 30, 2017
Contest details here (English and Japanese)
Area 3 Winners are @Dain770, @Morolian, and @the3dj. Congrats and thanks for entering! We look forward to all the future contest entries!
アニマル・エフェクト#checkoutrezarea3 @Enhance_Games#RezInfinite #PS4sharehttps://t.co/uKWpaoDWlp pic.twitter.com/m7WCTXt6bl

— ダイン (@Dain770) November 2, 2017
Found a secret passage in Area 3 and met Ishtar the goddess of love with Moropotamia the mystic morolian 🎶#checkoutrezarea3 @enhance_games pic.twitter.com/p0mPKOWt8C

— Morolian (@Morolian) November 2, 2017
#RezInfinite @Enhance_Games #checkoutrezarea3 Level 6 #8K & 360 #spherical ! (でも静止画です) https://t.co/nKPyGXEi2i

— 3dj (@the3dj) November 2, 2017